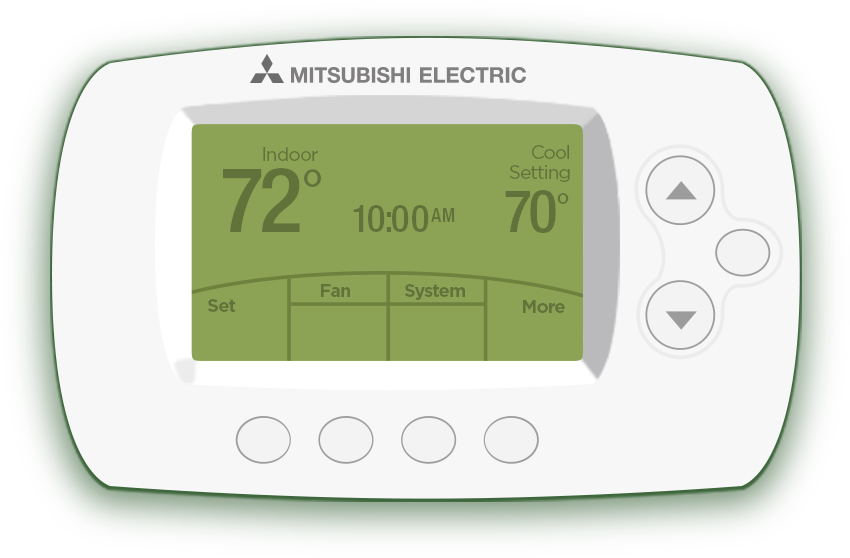 Manage your home's cooling and heating with easy-to-use wall-mounted controllers that give you total control over your personal comfort.
PRE-PROGRAMMED
Controller comes pre-programmed for your convenience. All you have to do is set the time and day.
SET TEMPERATURE RANGES
Set custom ranges for cooling or heating easily with straightforward, user-friendly programming.
FILTER REMINDERS
Set reminders to change indoor unit filters at 100 or 2,500 hours of operation.
AUTO MODE
Program temperatures can be set for cooling or heating, and operating mode will switch automatically between cooling and heating.
ALERTS
Your controller will notify you with an alert code and location of the alert for your indoor and outdoor units.
LOCKOUT
Easily lock and unlock all buttons to prevent tampering.
TEMPERATURE SENSING
Set your system to sense variations in air temperature either at the indoor unit (default) or at the controller.