A low-profile ducted unit is installed above or below the room it is serving. These systems can keep you comfortable all year round, without compromising your home's aesthetics.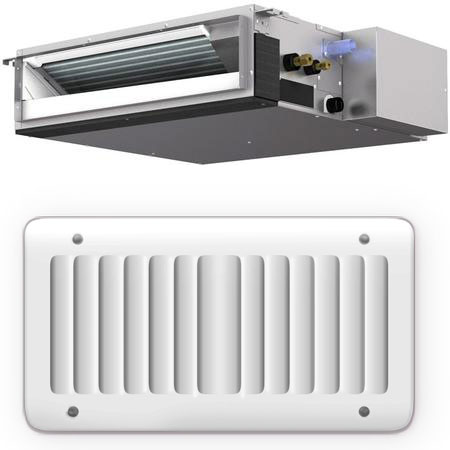 New home construction is the perfect opportunity to take advantage of the efficiency and unique design of Mitsubishi Electric Zoned Comfort Solutions®. These horizontal-ducted units use less ductwork than traditional systems and can be hidden either above the ceiling or below the floor.
OUT OF SIGHT
By utilizing short-run, low-profile ductwork, these units can be concealed in a ceiling or below the floor.
AUTOMATIC MODE CHANGES
Systems can automatically change between cooling and heating modes to maintain consistent temperatures.
WHISPER-QUIET OPERATION
Indoor units operate as quiet as a whisper. Your comfort lets you know the system is working even though you won't hear it.
8,000 – 42,000 BTU cooling
10,900 – 45,000 BTU heat
As low as 23 db
Up to 19 SEER